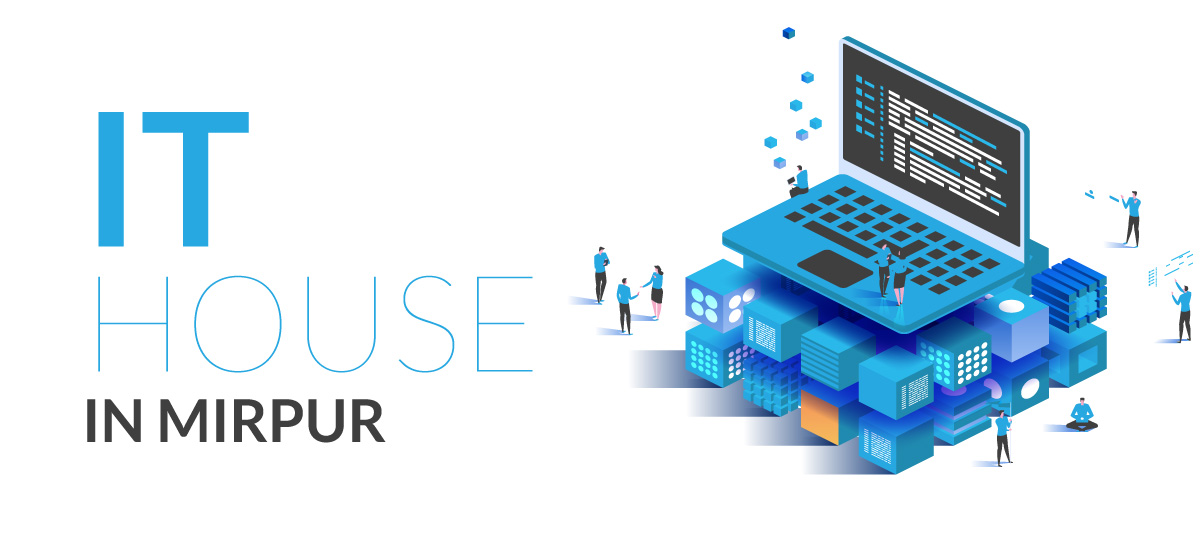 Moboroid is the top leading IT house in mirpur. We are serving the people of Mirpur for years with our professional services. We have a team of highly professional and skilled people who have dedicated their long time to serving people with their consummate skills. It's a platform where you can find any kind, of course, related to IT. Moboroid provides a platform for youngsters to learn new abilities and recognize their talent. Our professional staff assists them to polish their interests and taught them to advance skills according to the requirements of the present era. We help people to get their goals and dreams in life by being professional and experts about their talent and interests.
We help students to learn the most advanced skills according to today's needs. These honest and expert ways of work make Moboroid the best IT house in Mirpur.
The major focus of our software house is to help youth to learn more skills according to their interest and to make them financially independent.
Moboroid is offering IT related Courses in Mirpur AJK. We have the best staff to deliver knowledge and to give practical examples. The main aim of our IT house is to raise awareness of technology and the digital world. We offer Graphic designing courses, web designing courses, SEO courses, and content writing courses.
We assist students to understand and learn the necessary tools and working of Adobe Photoshop, Illustrator, and InDesign and have an understanding of typography, color theory, photos, layout, blocking, and other design theory and skills and to create logos and branding conglomeration for potential clients. Provide a master grip in pen tool, shape builder tool, and other essential vector design tools in Adobe Illustrator and provide a deep understanding of non-destructive editing techniques in Adobe Photoshop. We help students to learn how to create editorial spreads and magazine layouts using Adobe InDesign and work through the intact package design process and work through an event flyer design to comprehend strong type hierarchy, stability, and overall design layout. In short, we provide a course that covers every aspect of graphic designing.
Moboroid offers a web designing course to bring you up to speed to create the latest trendy websites and tools for the best web design. This course is designed to provide you with a wide range of skills suitable for a career in website designing. Real-world abilities to create real-world websites: professional, attractive, and truly responsive websites. In this course, we will teach you everything you need to know to get started with HTML and CSS to create a website. Learn amazing jQuery effects like animations, scroll effects, and "sticky" navigations in this course. Simple to use web design direction and prong to make your website stand out from the crowd.
In this course, you will learn the understanding how to rank a Web site high up in the major search engines using SEO like GOOGLE. We teach you the basic knowledge of acquiring around on the Internet and building Web pages, even if through an easy page-building tool. You may not familiar with how to work with Web pages, but our course will provide the complete knowledge you need to supervise a Web-development team in the area of SEO.
In this course, you will learn about content writing and how one can set about becoming a specialist content writer. It covers many facets related to content writing and comprises all techniques and methods to improve one's content. We will teach you to write any kind of keyword without any grammatical mistake and 100% unique content. 
We provide these courses in Mirpur AJK.