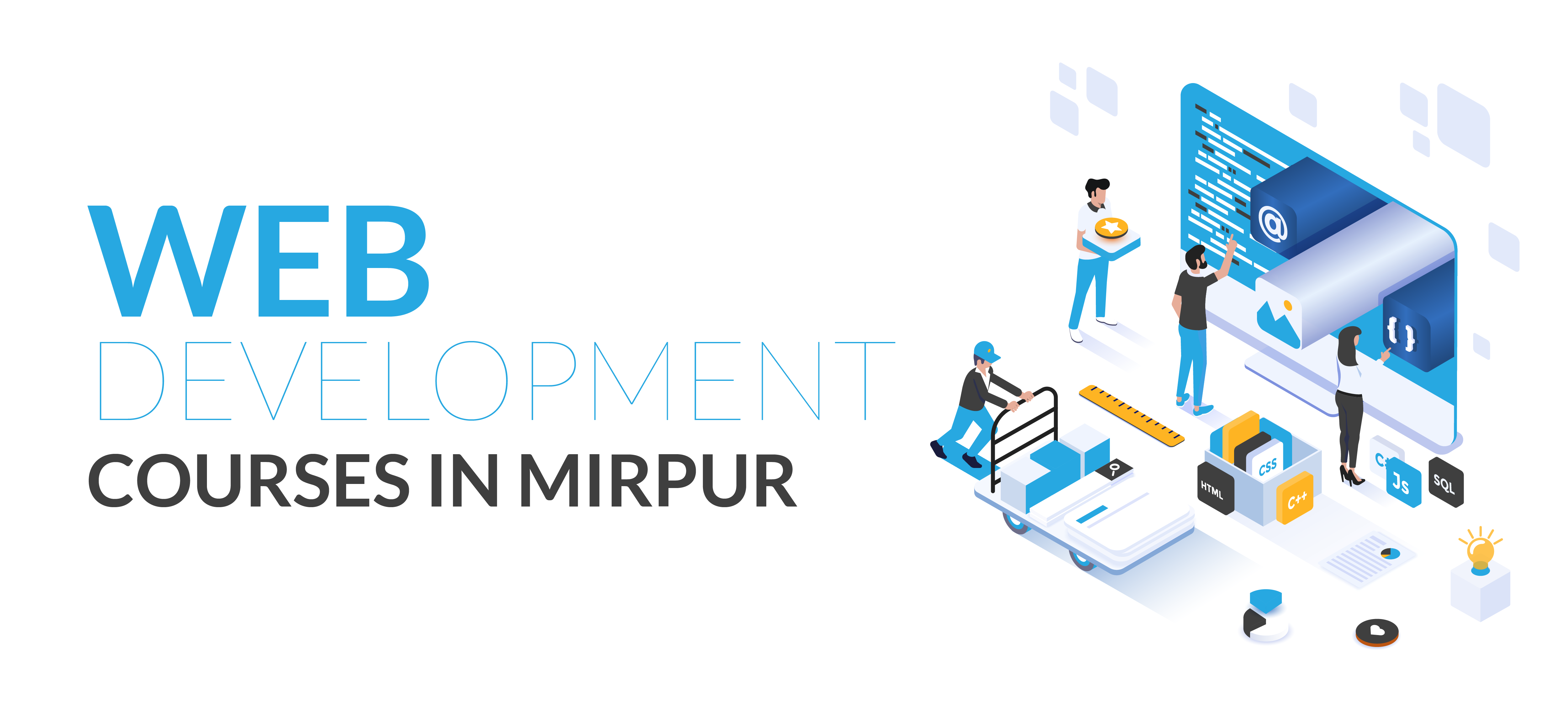 Web development courses Mirpur
Moboroid is one of the best IT house to get web development courses Mirpur. These courses are basically designed with an objective to yield magnificent and quality knowledge which assists students to learn basic information and develop skills lies in their corresponding fields. We have expert web developers with years of experience. To join this course, you don't need any pre-knowledge. We will teach you web development from beginning to professional level. All you need is enthusiasm.
Through this course, you will be able to develop the following we websites
CMS websites: you'll be able to create CMS websites used for colleges and universities.
E-Commerce Websites: you'll be able to create E-commerce websites to sell products online on different online platforms.
SEO Websites: you'll be able to create SEO websites to rank websites on the top of the Google page.
Responsive websites: you'll be able to create all kinds of responsive websites.
Moboroid is offering all kinds of web courses Mirpur. We are offering web development and web designing courses at a very affordable price. We have highly experienced teachers to guide you about every aspect of web learning. At the end of this course, you will be able to create your professional websites. Our course begins with the fundamentals of web developing and designing. We'll teach you representative tips to work swiftly and conscientiously with web technologies like HTML5, CSS3, JavaScript, and Python. Once you've got a firm grip on these languages, we'll teach you how to create your responsive websites using more advanced techniques such as jQuery PHP 7, MySQL 5, and Twitter Bootstrap.
Moboroid is offering a web design course Mirpur. In this web designing course, we will provide you an opportunity to build and enhance your career in web designing by learning industry-ready skills and hands-on learning and practice. All you need to know is basic knowledge and familiarity with a basic operating system that how to use it. This course initiates students to both the practice of web design and the fundamentals of computer science. The practice constituent of this course covers not only web design but also ongoing graphics and software tools.
Best web development courses Mirpur
Moboroid is offering the best web development courses Mirpur among all other IT houses. From this course, you will learn how to build websites and web apps, and HTML-based mobile apps. You will be able to get a job as a junior web developer and you'll be able to bid for projects on freelance websites and start your own online business. After this course, you'll be a comfortable front-end developer and will be accomplished with databases and server-side languages.  You'll be able to start building professional, career-boosting websites. Assimilating to code means more than just memorizing syntax. Instead, we assist you to think like a real programmer and understanding the code. Like a career mentor, we escort you through each and every step to be a professional web developer. You'll learn the new and right thing at the right time, all in one place.
Web development courses Mirpur
Moboroid is offering a web development course Mirpur that covers all of the tools you'll need to develop your websites. The course contains in-depth discussions of tools used for Website development:
Hypertext Markup Language (HTML)
Cascading Style Sheets (CSS)
PHP
And JavaScript as well as getting started with GitHub and Node.js
You'll able to create feature-rich websites for example e-commerce websites, content management systems (CMS), and social networks. Common web development programming languages and software that use to create these websites include Hypertext Markup Language (HTML), Cascading Style Sheets (CSS), JavaScript, PHP, Drupal, and MySQL.
Discover us and connect with Moboroid Mirpur AJK to get enrolled for these courses at a very reasonable price. We treat every student individually and provide them complete attention and a friendly environment so they can as anything related to their course without any hesitation.
Enroll in our Web Developer Course to get the latest web skills to grab hundreds of web projects
We believe in empowering our youth by giving the the skills they need to compete in a huge world of freelancing
What you will learn in this course