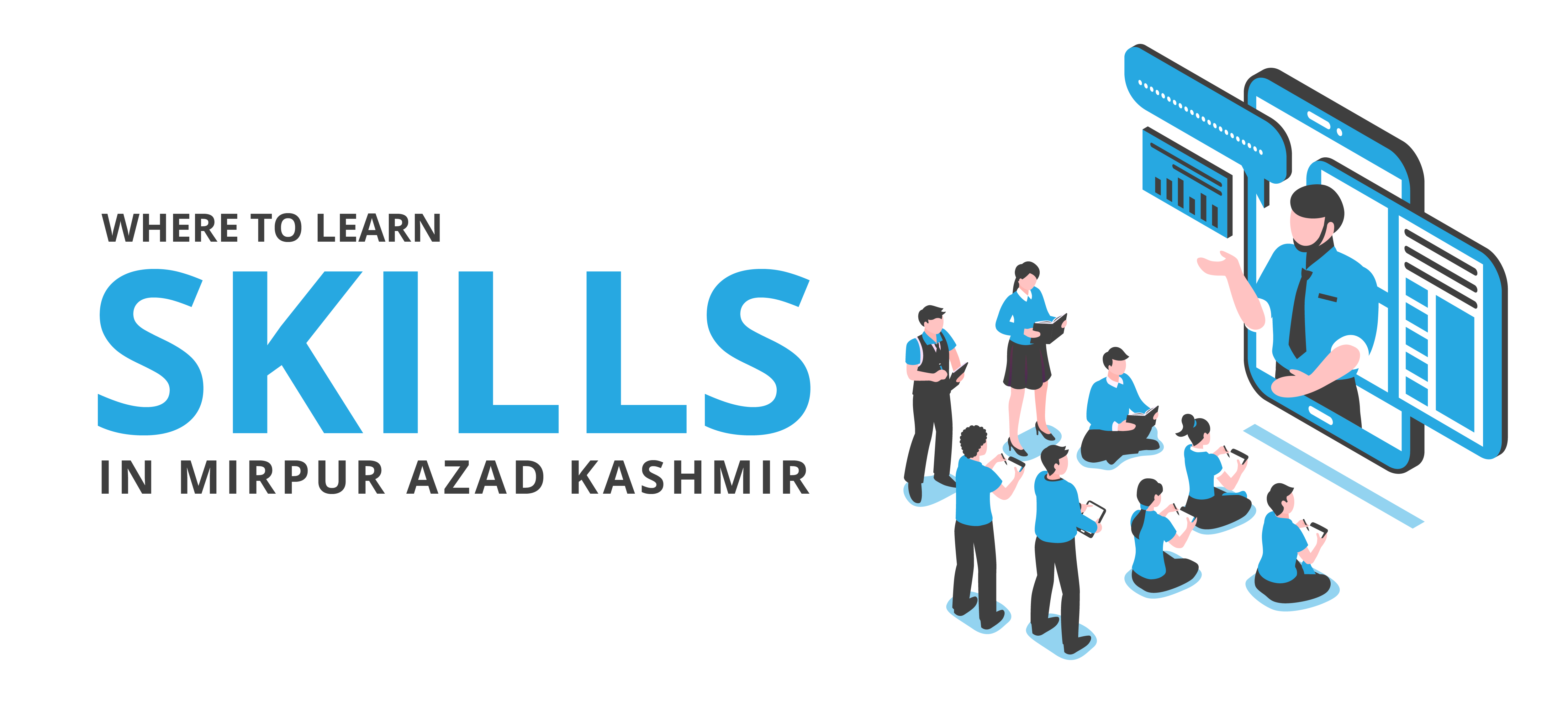 Where To Learn Skills In Mirpur Azad Kashmir
The world is moving toward more and more advancement day by day. There is a lot of change and developments occurring henceforth discoveries are happing every day in the world. Without adaptation, employees or professionals can be left behind. Mirpur is also moving toward the advancement and getting involved in technologies and the digital world. People of Mirpur Azad Kashmir need to know new skills to meet the requirements of today's era. There are a lot of institutes that are assisting youngsters to polish their skills. The question that arises here is that where to learn skills in Mirpur Azad Kashmir. According to knowledge, one of the top leading and best software houses in Mirpur Azad Kashmir is Moboroid to learn skills. Moboroid is fully dedicated to spreading awareness of self-employment in youngsters along with their professional and expert team. They have devoted themselves to the mission of digital Mirpur for years and hence make a lot of improvement through their professional and honest manners. They offer courses to enhance the skills of students to earn through online platforms by selling their expert valuable skills. Although, life is all about learning new things from all possible ways and having valuable experience. Professional life's achievement also depends on new skills and abilities. Acclimatizing new skills in professional life gives you an intellect of achievement. Along with you, Moboroid assists you to know your worth and the works you can do.
According to my recommendation, Moboroid is the best place to learn new skills in Mirpur Azad Kashmir. They offer all IT courses at a very reasonable price under the assistance of highly professional and yearly experienced staff. Their major courses are Web development and design, graphic designing, SEO, Digital marketing, App development, and content writing. Their main aim is to motivate youngsters to start their online careers through freelancing. All these above-mentioned courses are enough to enhance and improve your skills. Once you get a firm grip on them, it's very easy for you to pursue your career as a freelancer. If you are interested in web development and design, Moboroid has expert web developers and designers with years of experience in this field on online platforms as well as industrial work experience. They teach one by one all steps to let you get full command of websites. They teach HTML, CSS, JavaScript, and PHP to create classic and professional WordPress websites, responsive websites, CMS websites, and all others. If you are interested in graphic designing, they have all modern and advance illustration tools to learn graphic designing. There are yearly experienced graphic designers who have high command and knowledge of all illustration tools to create every kind of graphic content including social media posters, banners, flyers, and every other related graphics. If your interest is in SEO, join Moboroid to get a firm knowledge of ranking websites at top Google pages. It has a wide scope in today's era. Every company wants to be at the top of the Google page to enhance the quality and growth of their brands and business. You can easily provide your service while sitting at home and earn a handsome amount of money. Digital marketing is also a top-demanding skill these days. All brands and companies want to spread their business through online platforms to a wide range of potential customers. So they hire digital marketers for this purpose. Moboroid is offering courses in digital marketing along with the assistance of professional digital marketers. If you start your online career as a digital marketer, you will not regret later for your decision. App development is known as the most demanding skill. You can earn a huge amount of money through this. It has a wide scope as a freelancer. Moboroid has incredible experience in app development and assisting youngsters along with their professional and expert developers. If you like writing or you have the talent to write about anything then start content writing. Moboroid is offering content writing to polish and enhance your writing skills. In this, you can write blogs, articles, social media posts, and much more. These are skills are more than enough to have a successful online career. My sincere suggestion is to join Moboroid to learn new skills.
Experiences come along when you try to involve in new things. Piercing the same thing won't let you know about new developments. Henceforward, it is essential to learn new skills at work to get new experiences and achievements. Your learning progression gives you inspiration and reassurance. After learning new skills, when you look back you realize the fact that how much you have learned.