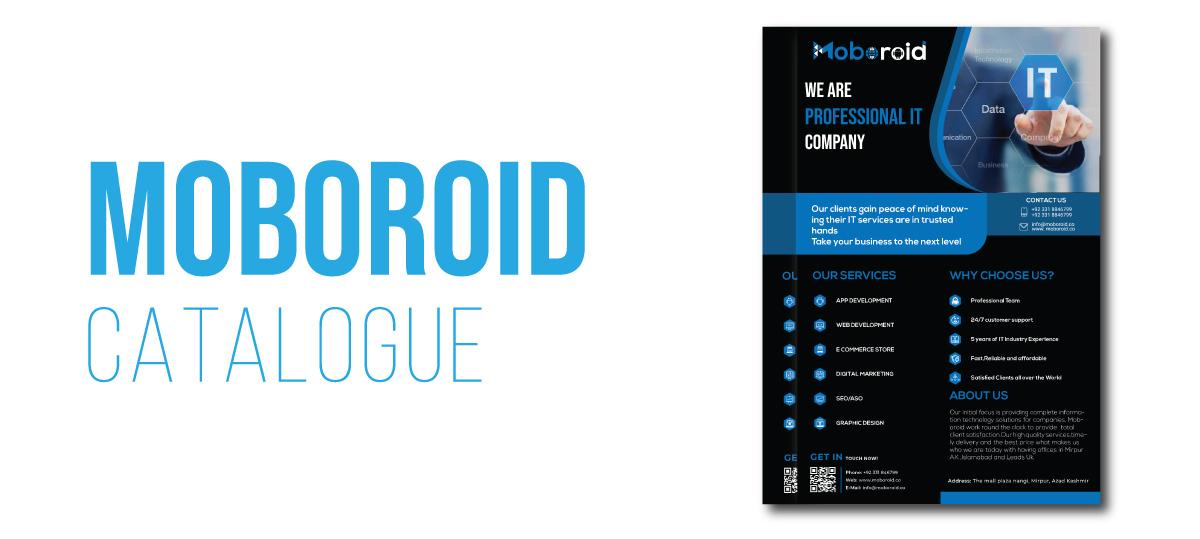 Moboroid is an all-in-one IT house in Mirpur Azad Kashmir. We deliver all IT-related services at a pretty reasonable price. Our major services are App development, Content writing, Digital Marketing, Graphic Designing, SEO, Web development, and design. We firmly believe in team small but perfect. We had particularly hired professional and yearly experienced staff for all services we provide. We are devoted to expanding small businesses globally. We provide flexible platforms and customized workflows acclimate to your unique business processes.
 We develop Mobile Apps, Custom Cloud Applications, Agile, and Located within Liverpool, Bespoke Business Software, iOS& Android Apps. We provide modestly as well as creating mobile solutions to design the applications.
We write 100% plagiarism-free unique content for websites, social media, stories, blogs, advertisements, magazines, presentations, newspapers as well as copywriting, editing, ghost, and business writing.
We deliver services in SEO, SEM, Social Media Marketing, PPC, Copywriting, App marketing, AdWords, and e-commerce.
we offer postcards, flyers, social media posts, posters, banners, brochures, email marketing templates, logo designs.
We offer SEO core services as Organic Search, On-page SEO, Link Building, Keyword Strategy/Research, and Activity Report in search engine optimization amenities.
We provide ample Web Solutions for Website Designing & Development, responsive websites, CMS websites, E-commerce websites, WordPress websites.
Moboroid has started the digital Mirpur Program to spread awareness about self-employment through online platforms like freelancing for youngsters. We had conducted seminars along with professionals who have yearly experienced in online earning to blowout awareness more effectively. We had completely dedicated ourselves to make Mirpur digital by giving the right direction to youngsters.